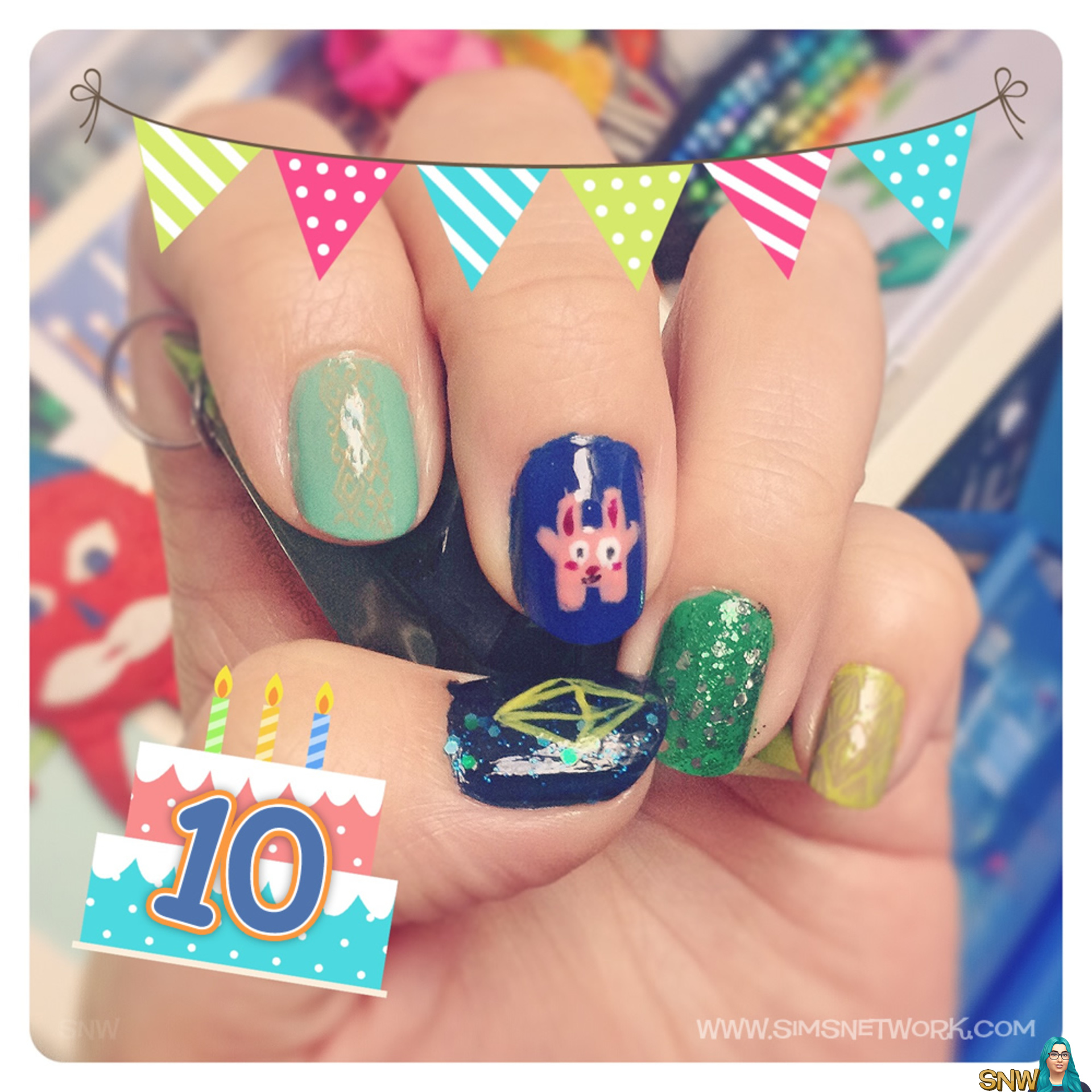 My celebration nails today!

10 years!!
Woah, there is it. SNW is 10 years old today. If you would have told me about this 10 years ago I would have laughed and would not have believed you. But it's quite a milestone. I'll repeat it again. SNW is 10 years old today. Well, officially anyway. I started in January 2004 I think, preparing the website and content. And somewhere in March I opened up the site. But I never officially opened or anything. So at some point, about a year later, I thought to myself... When did I actually start? I should have an official date or something. So that's when I decided it would be the 24th. And if you were to go on the forums and look at my oldest posts there, those are from September, or even August 2003? Because I've actually had fansites since 2000. But it was just different with SNW. Clearly, cause SNW is still here

Despite some bad times when we lost nearly everything. I didn't give up (but it has been hard at times). I managed to get back up on my feet and I started doing again what I love so much. Creating stuff and putting it on my fansite haha. I just love being part of this community. So here's to at least 10 more!!

Giveaway?
As for the giveaway. Some of you may have heard that I was planning to go a giveaway for the 10th anniversary. There will still be one. However, all the stuff I am supposed to giveaway isn't here yet. I was planning to do a video to show all the prizes I'd be giving away. But yeah not much to show now so... I'll do that later for sure.

Q&A!
I've asked if people would be interested in a Q&A video on my channel, and people actually are! So if you have any questions about SNW (or something else you want to say, that's fine too) just comment below this post, or on Twitter, Facebook, or Tumblr.
Thanks!
I'd just like to point out that without a loving community, I probably would have stopped my fansite a long time ago. I'm glad to be part of this community. I'm glad I met and meet so many people and made a lot of friends. It's mostly because of The Sims and because of my site. That's just really special to me, and it's something I think about a lot. So, basically. Thank you. Thank you for being a visitor, a member, a fan, a follower, a subscriber, a friend. xoxo Rosie