I changed my Twitch name!
Please note I'm currently working on the new site. I didn't want to take the site offline though, so you can still visit it. However me working on the site while it's still online means a lot of the pages will appear wonky. But not to worry, it won't take too long.

Thursday, October 6, 2022 - 17:22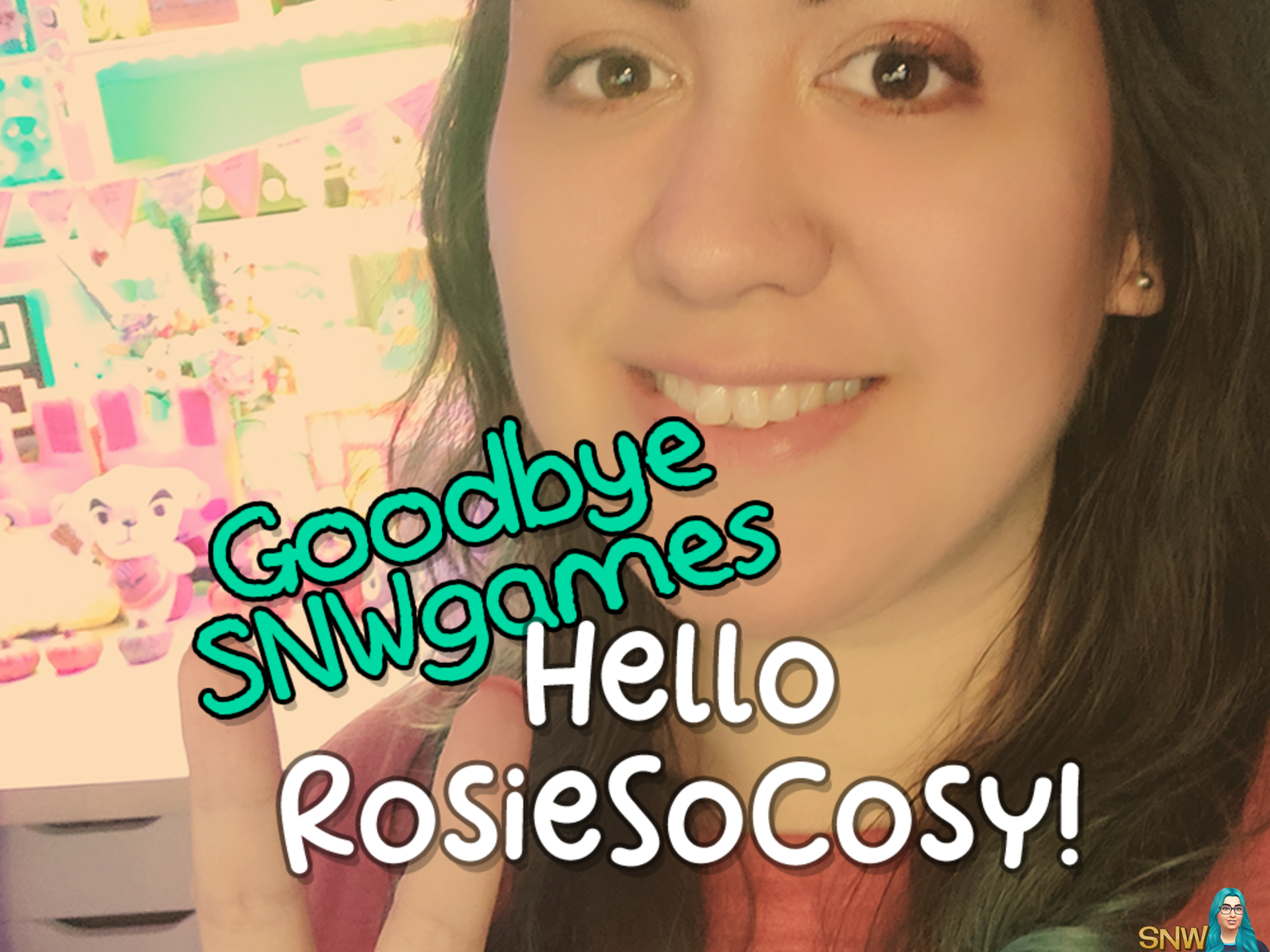 For those of you following me on Twitch, I recently made some changes to my Twitch channel. The biggest and most obvious one being, my new name! Which is RosieSoCosy. 😍
I used to be SNWgames on Twitch, but I decided to switch things up. I was unhappy with the name. For starters because streamers would always call me "snow" 😒 which is really not what it stood for to begin with. But I used to stream as SNWgames with hubby (Cheetah) who has expressed he isn't going to stream alongside me on every occassion anymore. He always told me it's my channel. So yeah, new name!
When I finally get back to streaming I will still stream Sims games every now and then, as well as other classics such as SimCity, Spore and MySims. But as the name suggests, I will also play (other) cosy games. Not exclusively EA games anymore.
To read more about the history of SNWgames and why I changed it to RosieSoCosy, you can read this in depth article on my RosieSoCosy blog!
To clarify, this is simply about the derived name SNWgames. I will still run the SNW sites. Those are not going anywhere. However the SNWgames (non Sims/Spore) game content will be transferred to RosieSoCosy eventually.