Magical Lookbook - Part 3
Please note I'm currently working on the new site. I didn't want to take the site offline though, so you can still visit it. However me working on the site while it's still online means a lot of the pages will appear wonky. But not to worry, it won't take too long.

Monday, September 9, 2019 - 17:15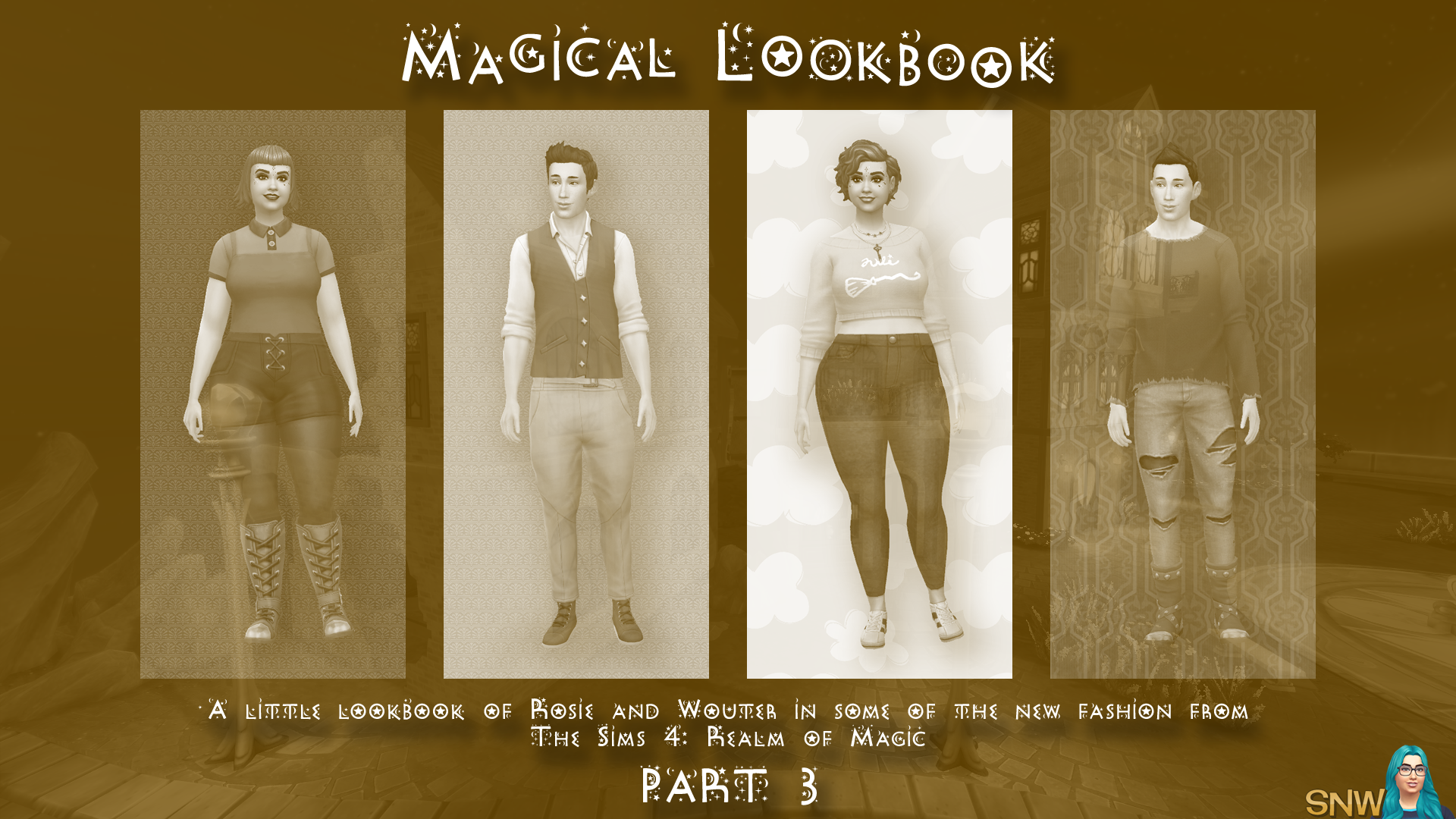 Curious about the new outfits? But don't want to watch long overview videos? Don't worry. Rosie and Wouter are showcasing some of the new outfits here! This is part 3 of "Magical Lookbook - a peek at the fashion in The Sims 4: Realm of Magic, as shown by Rosie and Cheetah"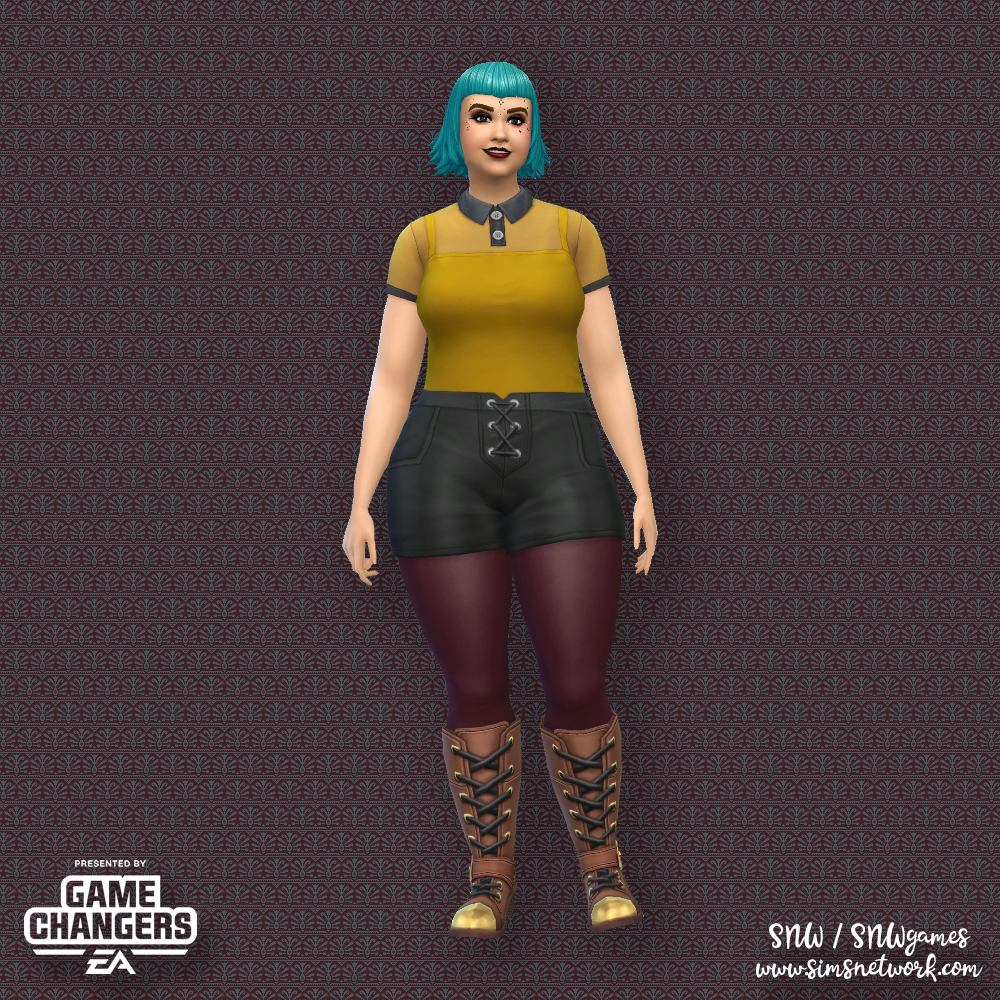 This whole outfit is so cute. Rosie would never wear that in real life. But it is a very cute look. A bit steampunk even! The hairdo is also really adorable. The sheer short sleeve polo shirt makes the top look more classy. The shorts are really shiny, not really Rosie's favourite. Still in combination with the pantyhose and those steampunk boots, she is loving the overall look.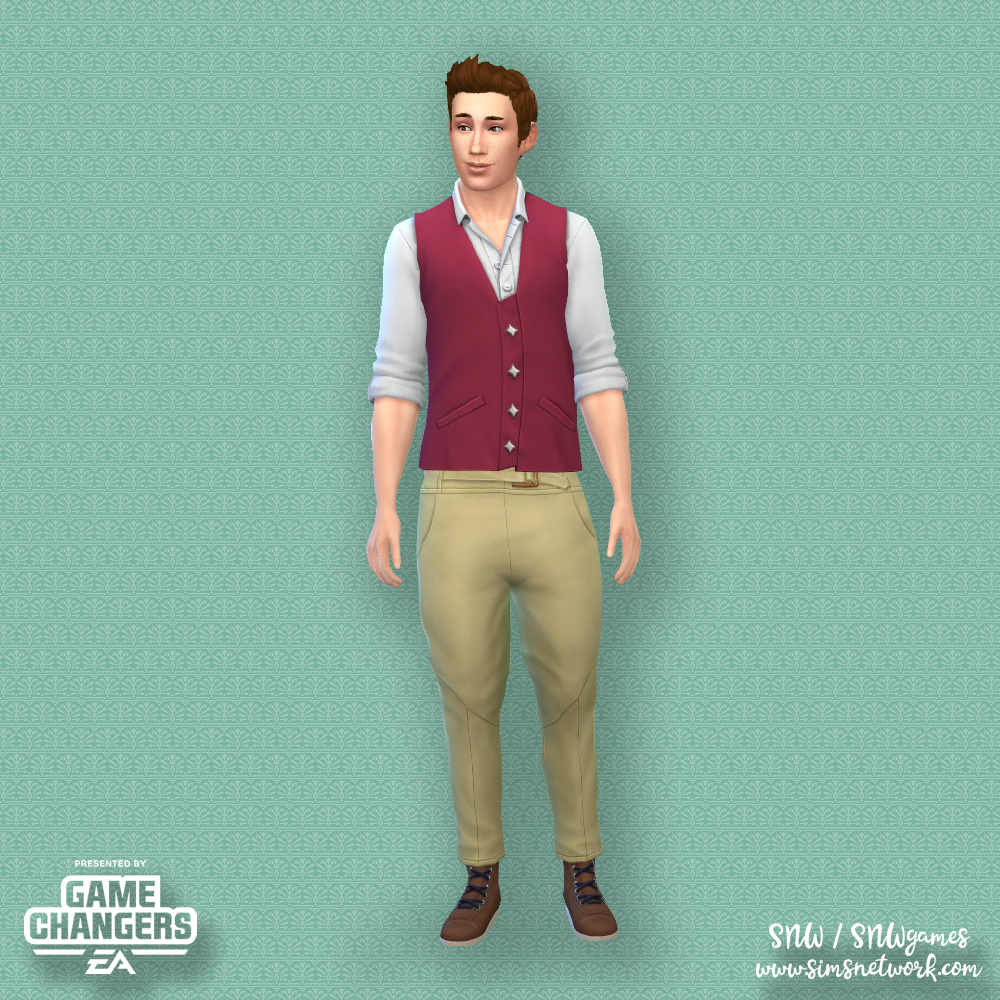 Again, not something Wouter would normally wear. But we can all agree it does look very stylish! The trousers are a tad baggy, which we found a bit odd.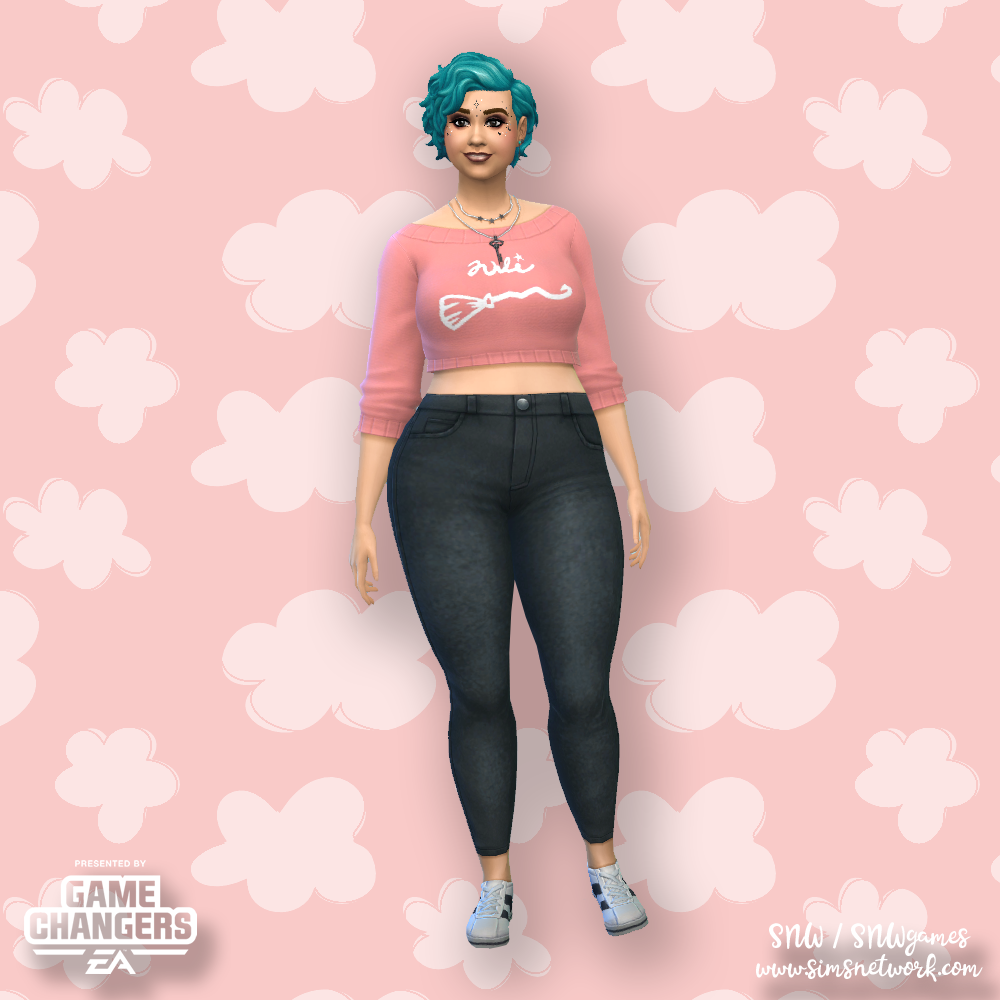 How cute is that crop top? There are a few more of these with different prints as well, including but not limited to a cartoony black cat! Rosie is wearing a high waisted skinny jeans, and regular white sneakers to complete the outfit. Her hair style is new as well. It's actually not available by default for feminine Sims, but luckily we can just disable that filter and pick any hair we like! Cause let's be honest, doesn't this hairdo look cute?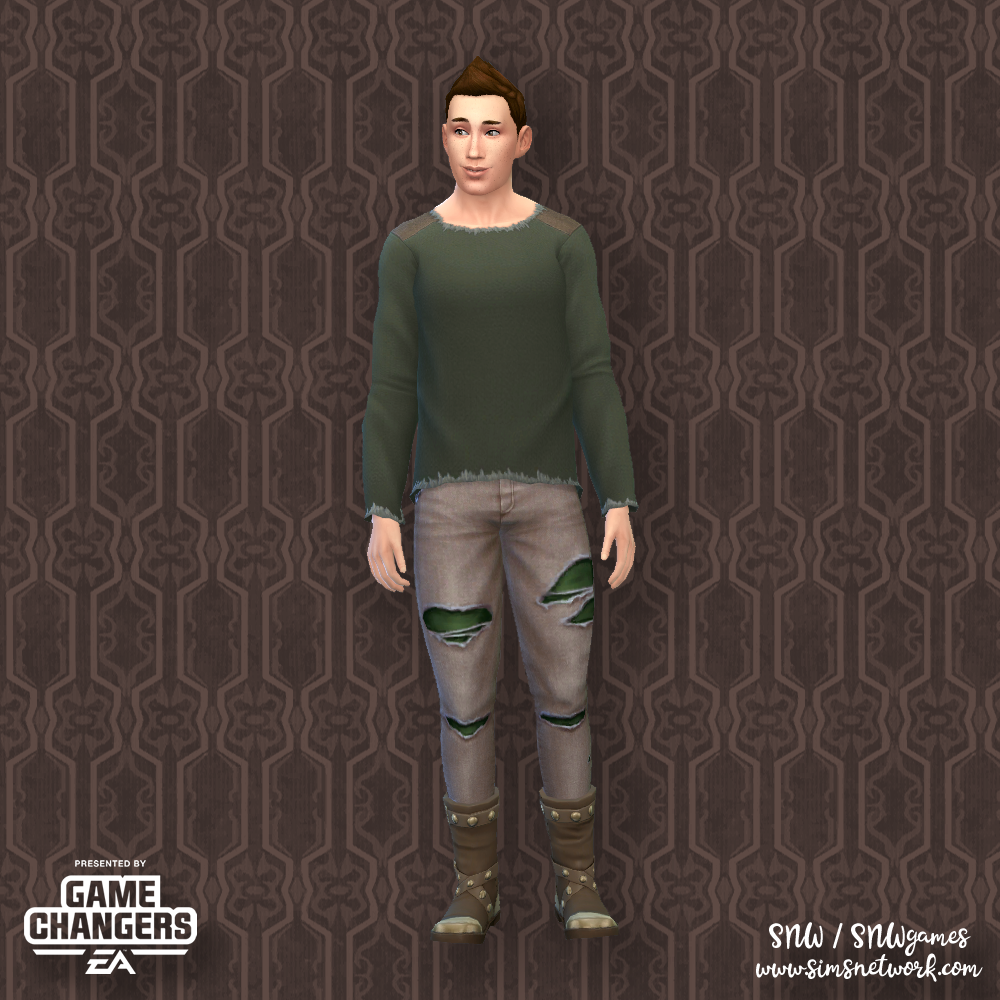 Wouter and Rosie agreed that this outfit is very Robin Hood like. The sweater, the pants and the boots. It all just matches. You could even call this a medieval style outfit! 
Check part 1, part 2 and part 4 of our Magical Lookbook!
Want to see more Create a Sim items from Realm of Magic? Then watch our CAS overview on our YouTube channel! ❤