Set A Play Date With The Sims 4 Toddler Stuff Pack, Out Now!
Please note I'm currently working on the new site. I didn't want to take the site offline though, so you can still visit it. However me working on the site while it's still online means a lot of the pages will appear wonky. But not to worry, it won't take too long.

Thursday, August 24, 2017 - 22:00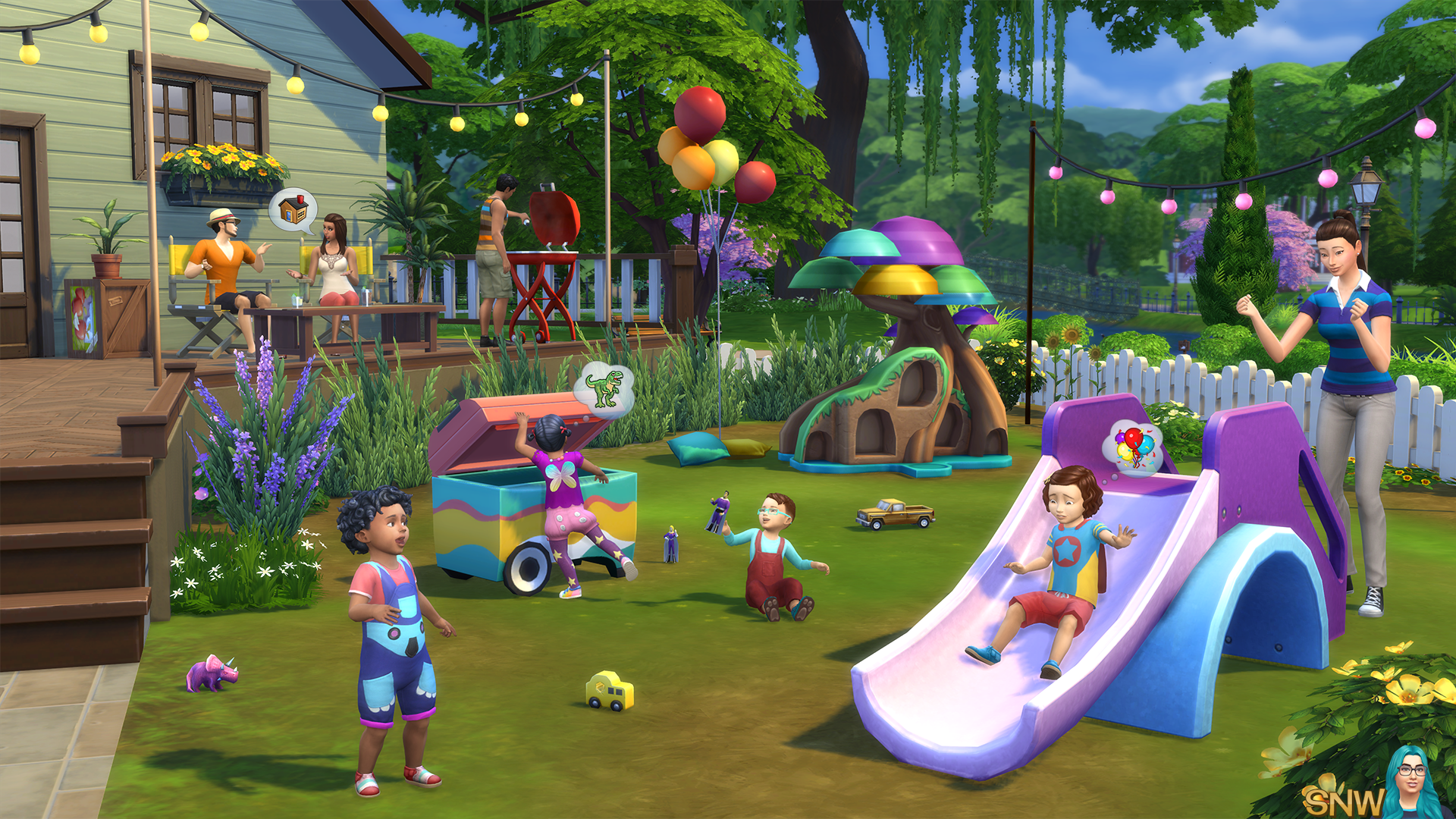 Today is the day! The Sims™ 4 Toddler Stuff Pack* is now available for purchase, introducing some fun new objects and clothing to fuel your Sim Toddler's creativity.
One of the newest additions with this Stuff Pack, is the ability to host play dates for your little ones. The toddler life stage is an important time where they are learning how to walk, communicate their feelings, and start forming their own little personalities. Hosting a play date for your little one is a great way to build up relationships and fuel their creativity.
To host a play date, make sure you select an adult Sim in the household and use their phone to select "Plan a Social Event," followed by "Play Date". Here you can select the Sims you'd like to invite over for a play date (don't worry, the little ones caregivers will come with them to join in on the fun!) Once your play date has started, your Toddlers will enjoy spending time with their friends playing with their new dollhouse, taking a ride down their new slide, and/or crawling around in new colorful tunnels.
Sim parents can also cook up some delicious backyard food with your new grill. Set up your new shade to protect your young ones from the harmful rays, and enjoy bonding with fellow parents while watching them play.
We can't wait to see what fun your little ones will have with the addition of The Sims 4 Toddler Stuff Pack. Be sure to follow us on Twitter, Instagram, and Twitch, Like us on Facebook, and Subscribe to our YouTube channel.
*Requires The Sims 4 game (sold separately) and all game updates to play.