Wallpapers: Valentine's Day wallpapers
Please note I'm currently working on the new site. I didn't want to take the site offline though, so you can still visit it. However me working on the site while it's still online means a lot of the pages will appear wonky. But not to worry, it won't take too long.

Sunday, February 9, 2020 - 14:43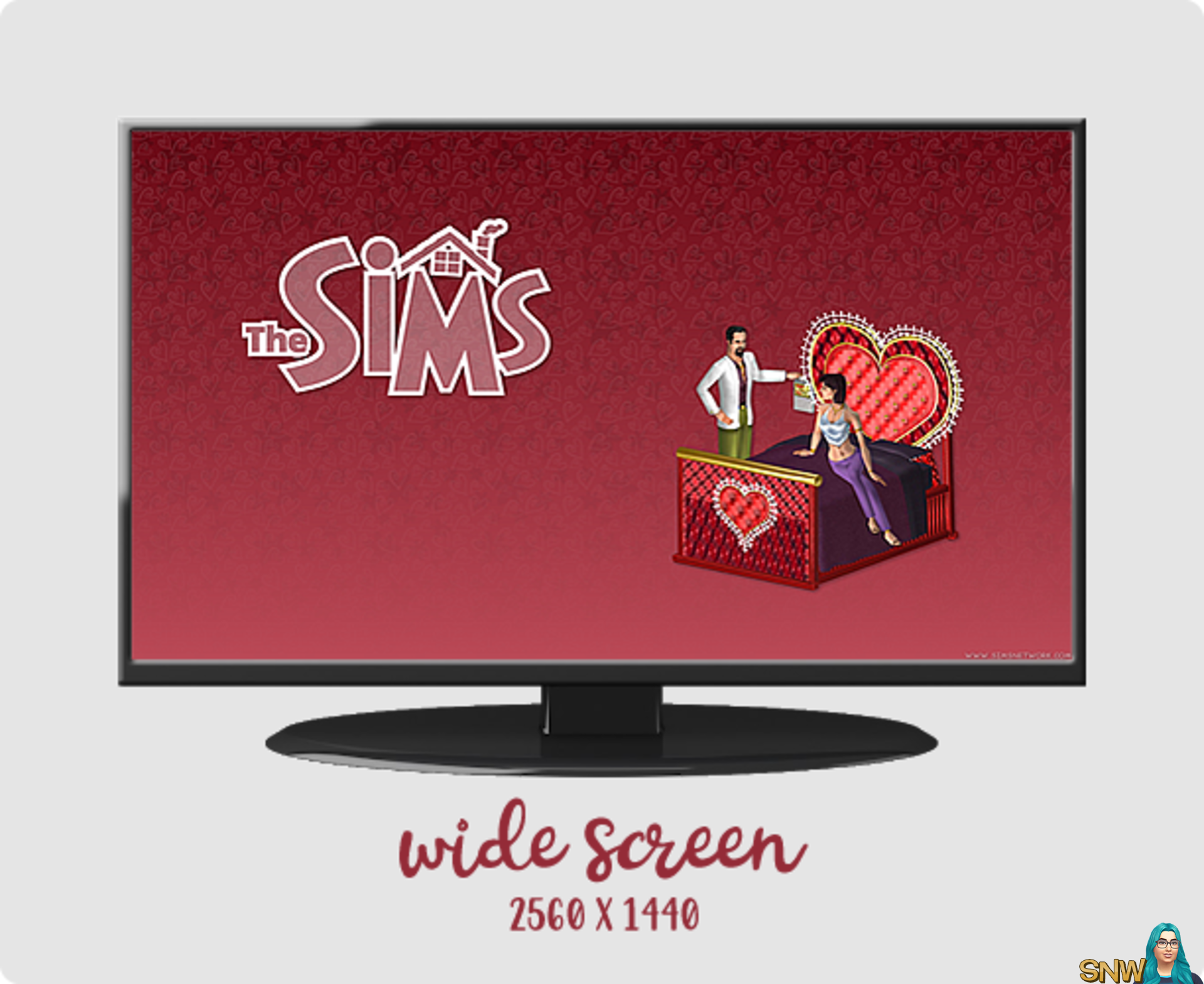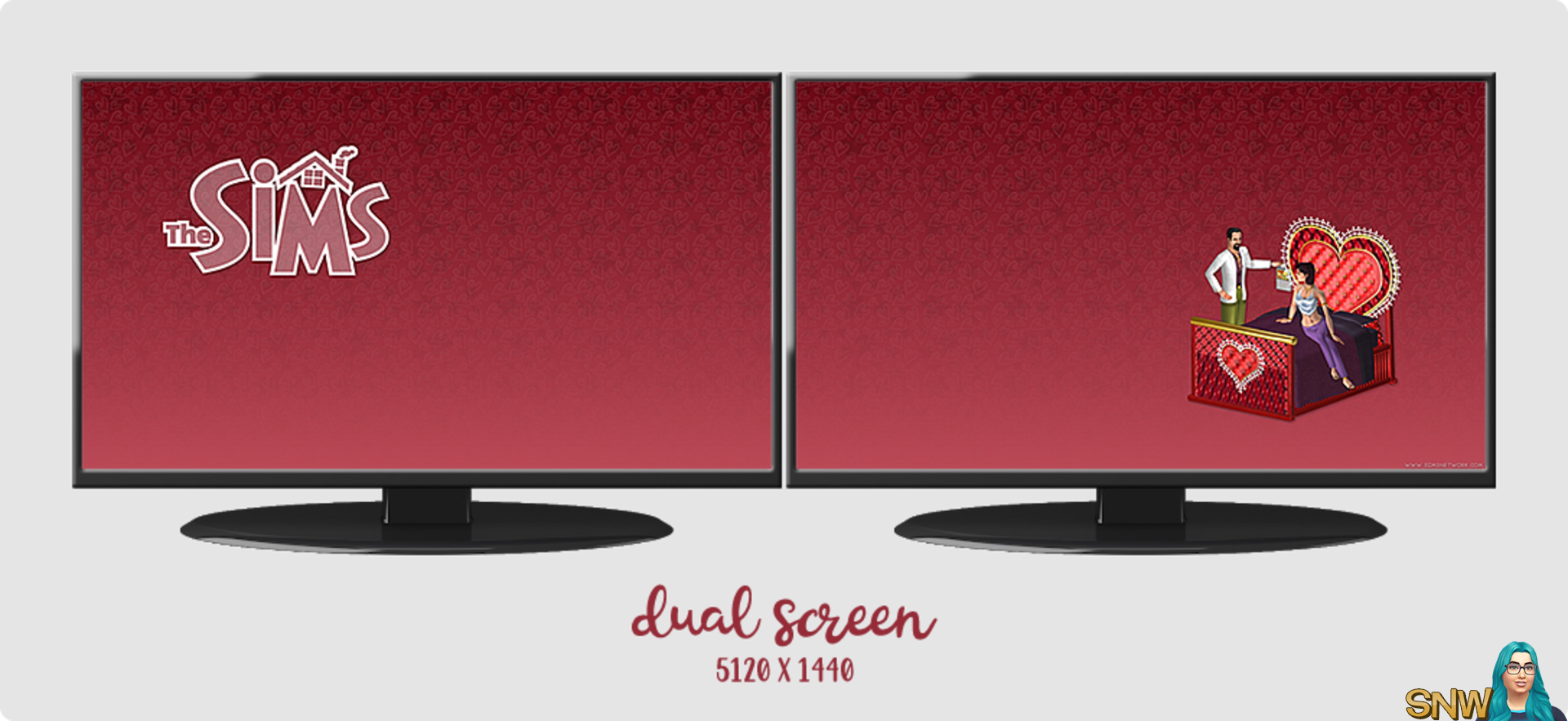 Because of the 20th anniversary of The Sims, and Valentine's Day approaching soon, I've decided to recreate some old wallpapers from the past. This is one of them!
You can choose between 2 files, the widescreen version (2560x1440) or the dual screen version (5120x1440).